About the CRH O'Regan Team
Founded in 2000, CRH Medical Corporation is dedicated to providing exceptional care to patients – and exceptional opportunities to physicians and investors.
Back in 2002, we first encountered what is now known as the CRH O'Regan System, and immediately saw its potential for improving the quality of life for the millions of people who suffer from hemorrhoids.
We began training physicians across the United States to offer this patented, FDA-approved procedure in 2008. This physician program includes free training from a board-certified surgeon, as well as 24/7 practice support, marketing materials and more.
Today, more than 3,000 physicians have been through our training, providing tens of thousands of patients with complete relief from their hemorrhoids each year.
Clinical Team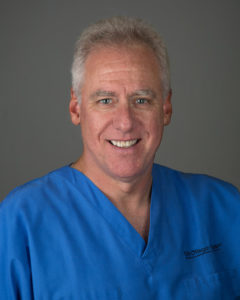 Mitchel Guttenplan, MD, FACS, Medical Director
Dr. Mitch Guttenplan joined CRH in 2006 as the Co-Medical Director of the Centers for Colorectal Health in Metropolitan Atlanta, and became the Medical Director for CRH in 2008. He graduated from the Emory University School of Medicine and completed his residence in General Surgery at the Emory University Affiliated Hospitals, and he has been practicing general surgery in metropolitan Atlanta since 1987. As our Medical Director, he has trained over 1,500 surgeons and gastroenterologists in the use of the CRH O'Regan System, and has also been a guest lecturer at numerous medical schools, hospitals and GI societies, as well as regional and national scientific meetings.
Andrew Gorchynsky, MD, FACS, Associate Medical Director
Dr. Andy Gorchynsky joined CRH in 2009 as Associate Medical Director. He attended the Loyola University Stritch School of Medicine and then went on to complete his General Surgery residency at St. Joseph Hospital in Chicago, IL and has been in general surgery practice there since 1982. Since joining CRH Medical, Dr. Gorchynsky has been able to travel across the country, training over 1,000 physicians on hemorrhoids and the CRH O'Regan System.